The Danish Girls' Choir of Fredensborg Chapel can be booked to sing at private occasions and corporate events.
We love to sing in unconventional venues and to get close to the audience at receptions, company parties, anniversaries, birthdays or other special occasions where the settings are right for a solemn moment with beautiful voices.
When booking the Girls' Choir there is an extensive repertoire to choose from. If you have a special request, please let us know well in advance and we will try our best to accommodate your wishes for the occation. Please take a look at our repertoire below for inspiration: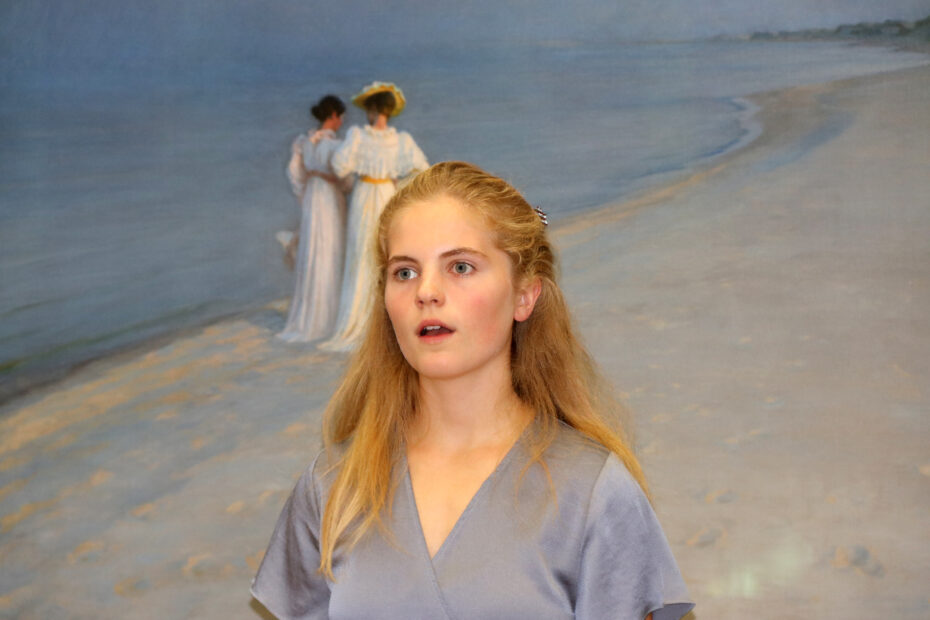 Danmark nu blunder
Den blå anemone
Det er hvidt herude
Det er i dag et vejr
Du er som sådan en rose
En yndig og frydefuld sommertid
Et hav, der vugger sig til ro nu
Et hav så glitrende og stille
I Danmark er jeg født
Jeg plukker fløjlsgræs
Morgensang af Elverskud (N.W.Gade)  
Nu er jord og himmel stille
Påskeblomst
Septembers himmel
Sneflokke kommer vrimlende
Solen er så rød, mor
Sommersalme (Det dufter lysegrønt af græs)
Sov sødt barnlille
Sænk kun dit hoved du blomst
Så tag mit hjerte (Michael Bojesen)
Tit er jeg glad
Tunge mørke natteskyer
Underlige aftenlufte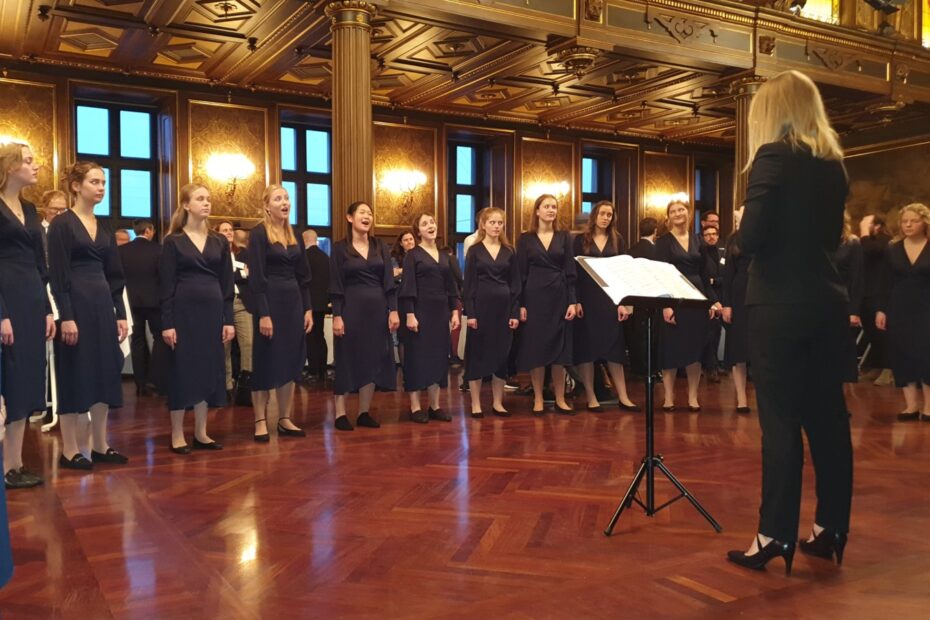 Ave Generosa (Ola Gjeilo)
Even when he is silent (Arnesen)
Hebe deine Augen auf (Mendelssohn)
I denna ljuva sommartid ((Arnesen)
In Pace (Orlando di Lassus)
Laudamus te (Vivaldi)
Northern Ligths (Ola Gjeilo)
O salutaris Hosia (Esenwalds)
Panis Angelicus (Cesar Franck)
Ubi Caritas (Ola Gjeilo)
(best suited in churches)

A Ceremony of Carols (Britten)
Gloria (Vivaldi)
Kyrie (Vivaldi)
Requiem (Fauré)
Stabat Mater (Pergolesi)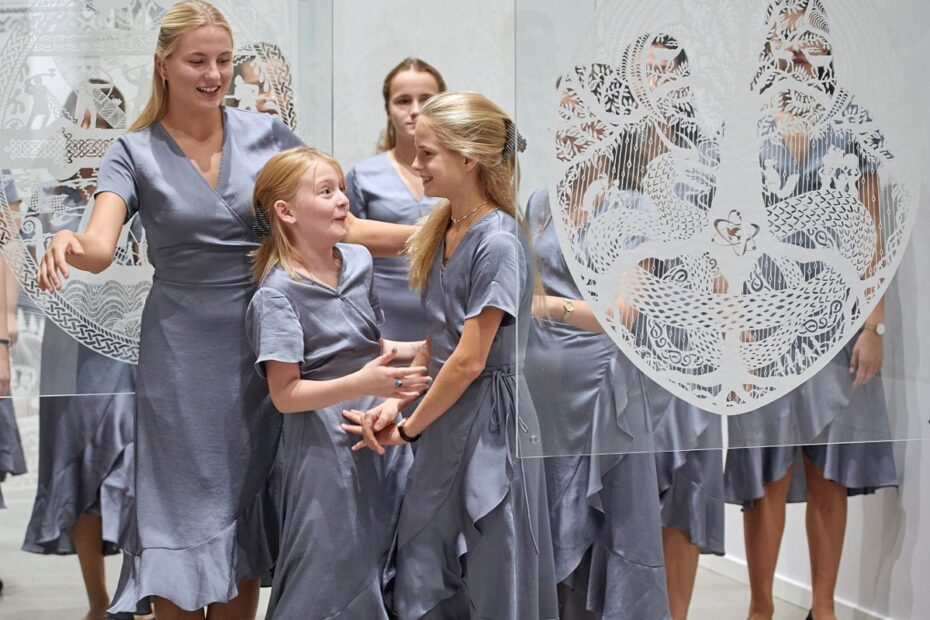 As it was (Harry Styles)
Blackbird (Beatles)
Dansevisen (Grethe og Jørgen Ingmann) 
Du er 
Everybody loves somebody/ Gem et lille smil
Everywhere (Fleetwood Mac)
Fald min engel (TV2)
Flowers (Miley Cyrus)
Flyv fugl (Rasmus Seebach)
Forelsket i København (Bent Fabricius-Bjerre)
For once in my life (Stevie Wonder)
Forårsdag (Anne Linnet)
Frit land (Ulige numre)
Halleluia (Leonard Cohen)
Hjem (Sanne Salomonsen)
Lyse nætter (Alberte Winding)
My funny valentine (Rodgers/ Hart)
Norwegian sunset (Bent Fabricius-Bjerre)
Nær (Michael Falch)
Når jeg bliver gammel (Gnags)
Riverside (Agnes Obel)
Supermarket flowers (Ed Sheeran)
Take my breath (The Weeknd)
Verden er i farver (Lis Sørensen)
When you say nothing at all (Ronan Keating)
Wintersong (Sara Bareilles)
Should The Danish Girls Choir of Fredensborg Chapel have sparked an interest, we are happy to attend to booking inquiries
The price depends on several factors – occasion, day of the week, time, number of songs, location and the number of guests.
If you fill out the form below, we will contact you in order to attune to your expectations before we prepare an offer.
Amazing memories of these places