A rare but rewarding and instructive fusion of competences and knowledge! A small management team consisting of two enthusiasts from their own universe has created the Girls' Choir in 2022. An impossible match some might say, but nevertheless we feel that we have succeeded in creating a success with elements from the world of art, the church and sport.
Conductor and responsible leader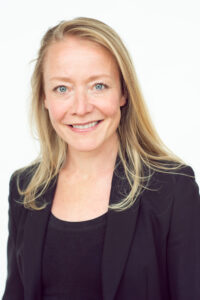 Cille Buch has the musical and artistic responsibility of the choir. She trained as a soloist and singing teacher from the Royal Danish Academy of Music in 2011.
She works as a singing teacher and coach for other conductors and choirs, but can also be experienced in opera productions and concerts around Denmark.
In addition to her role as head of The Danish Girls' Choir of Fredensborg Chapel, Cille is head of North Zealand Choir School, where she teaches The Youth Choir of North Zealand and The Junior Choir of North Zealand. As a former voice-responsible singing teacher for the Danish DR Girls' Choir for 12 years, we have a very experienced conductor at the helm.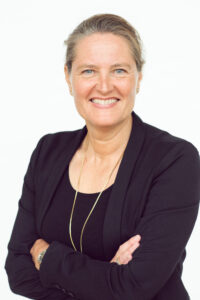 Jane Dalsgaard is the choir's "octopus", and as Cille's sparring partner, Jane's role is, among other things, to handle all communication on social media, participation in planning concerts and concert tours, sales, marketing and press handling.
With a Graduate Diploma in Business Administration in Personnel Management and Organization, Jane has many years of professional experience in management, project management and communication in both the private and public sectors, just as over the last 20 years she has gained extensive experience with volunteering in the world of sport and board work in various networks.
Want to hear more about the choir?
Community and individuality
To sing in a choir is to enter into a community where music is the focal point and the love that binds us together. A choir community is special because no one can hide when singing. Singing is the most honest form of communication that exists between people.
When you sing in a choir, you are not alone, you have a place where everyone has chosen to come, to develop, express and unfold musically. To develop the strongest possible choir, it requires strong singers with expressiveness and courage. The singers' individual expressions and biases give the choir edge and impact.
Singing so that you meet your audience requires a strong physique and open access to your emotional register.
Tak for en flot udtalelse fra en forældre!
"Det er med blødende hjerte, at I skal synge vores datter ud af koret i dag. Det har nok været den sværeste beslutning for hende overhovedet. 
Som mor er jeg så ked af, at hun forlader koret, og jeg vil bare sige tusind, tusind tak for nogle utroligt dejlige og givende år, som har været fyldt med de skønneste musikalske oplevelser ❤️. Og tak for den dannelse, disciplin og helt fantastiske undervisning, som hun har fået med på vejen. Det har været så givende for hende at være med i koret – ikke mindst socialt. Alt har styrket hende som person, og det er jeg så stolt af ❤️. 
Tak for at I har taget jer så godt af vores datter. Det har været en fornøjelse at være på sidelinien hele vejen."