Date/time
15. October 2022
19:00 - 20:00
Location
Kloster Ilanz
A Memorable Concert with Young Swiss and Danish Angelic Voices
Entrance: Free
Doors opening: 18:30
Description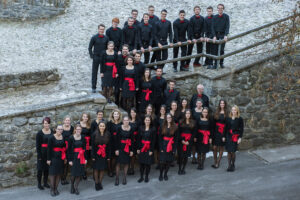 A big wish comes true! We have received this fantastic opportunity to practice and perform with a talented local choir. About 60 Danish and Swiss young singers will merge their repertoire for one day and present the result in the modern abbey of Ilanz.
Bündner Jugendchoir – young people in the ages of 16 to 27 – was founded in 2004. Their repertoire ranges from local songs, international folklo re, classical and modern pieces. The choir has participated in several national and international song contests and brought home well-deserved gold medals.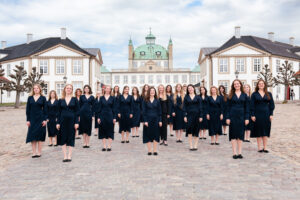 The Danish Girls' Choir of Fredensborg Chapel – young girls in the ages from 13 to 21 – established in 1985 – is one of the best church choirs in Denmark. This young choir delivers pure angelic sound for Sunday services, christenings, and weddings, and has a close association with the Danish Royal Family, as our patron is HRH Princess Benedikte. When performing the girls knows the notes by heart and present every piece of music with a confident and discrete choreography that matches the acoustics and architecture of the room.
We promise a musical experience out of the ordinary and look forward to showing everyone the synergies of Swiss and Danish choir traditions!
Choir Directors
Ms. Cille Buch (DK)
Mr. Martin Zimmermann (CH)
More information
Read more about Bündner Jugendchor
Read more about The Danish Girls' Choir of Fredensborg Chapel